The annual Children's Day is approaching again. Have parents prepared holiday gifts for their children? Today, I recommend 4 of the best Children's Day gifts to you. Follow this article to buy gifts, and your children will love them.
Usually, when visiting relatives and friends with children, when children go to classmates birthday parties, etc., it is indispensable to prepare gifts for children.
It's the year-round and bustling discount season, so stock up on these gifts at great prices!
LEGO
Children love to play with toys, and today's parenting experts say that children learn to master various motor skills, thinking skills and social interaction from games, and there is basically no mistake in choosing toys as gifts.
Lego blocks can be played from 1 year old to 99 years old. This building block toy that adults and children love to play can exercise children's hand-eye coordination, spatial thinking, creative imagination, following guidelines, problem solving and more.
And there are a variety of themes and options at different price points, so you can pick out a set of heart-friendly gifts.
Black Friday is the season of popular discounts for Lego, friends can stock up on a few sets at a good price, and pack them when you need to give gifts in the future.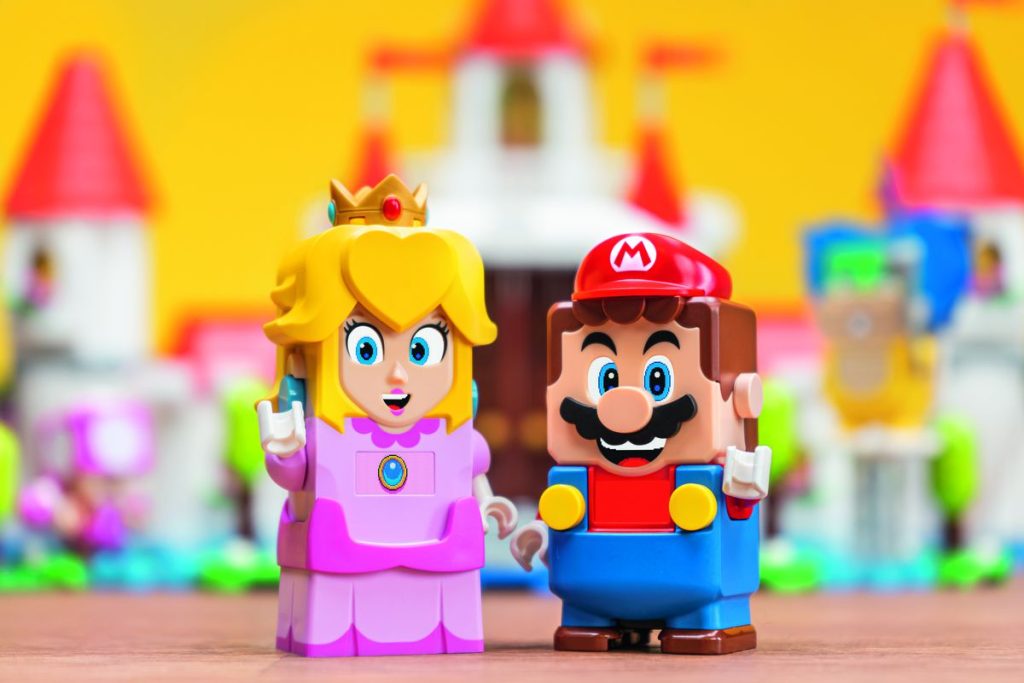 LEGO's popular sets this year:
① Ideas series ship in a bottle 21313:
A total of 962 particles, including the first-ever wax-sealed element particles and more than 280 translucent blue seawater particles.
The boat named Leviathan is 8cm long by 14cm long by 5cm wide. The bottle is 10cm high31cm wide10cm deep. The stern of the boat features a raised deck, captain's bin, 6 cannons, 3 masts, a crow's nest and various details including printed sailboats and flags.
The display stand showcases the 'Leviathan' nameplate on the ship, with a built-in 'compass' (no function), with a detailed compass rose and a spinning gold needle, 2 earth elements and gold details.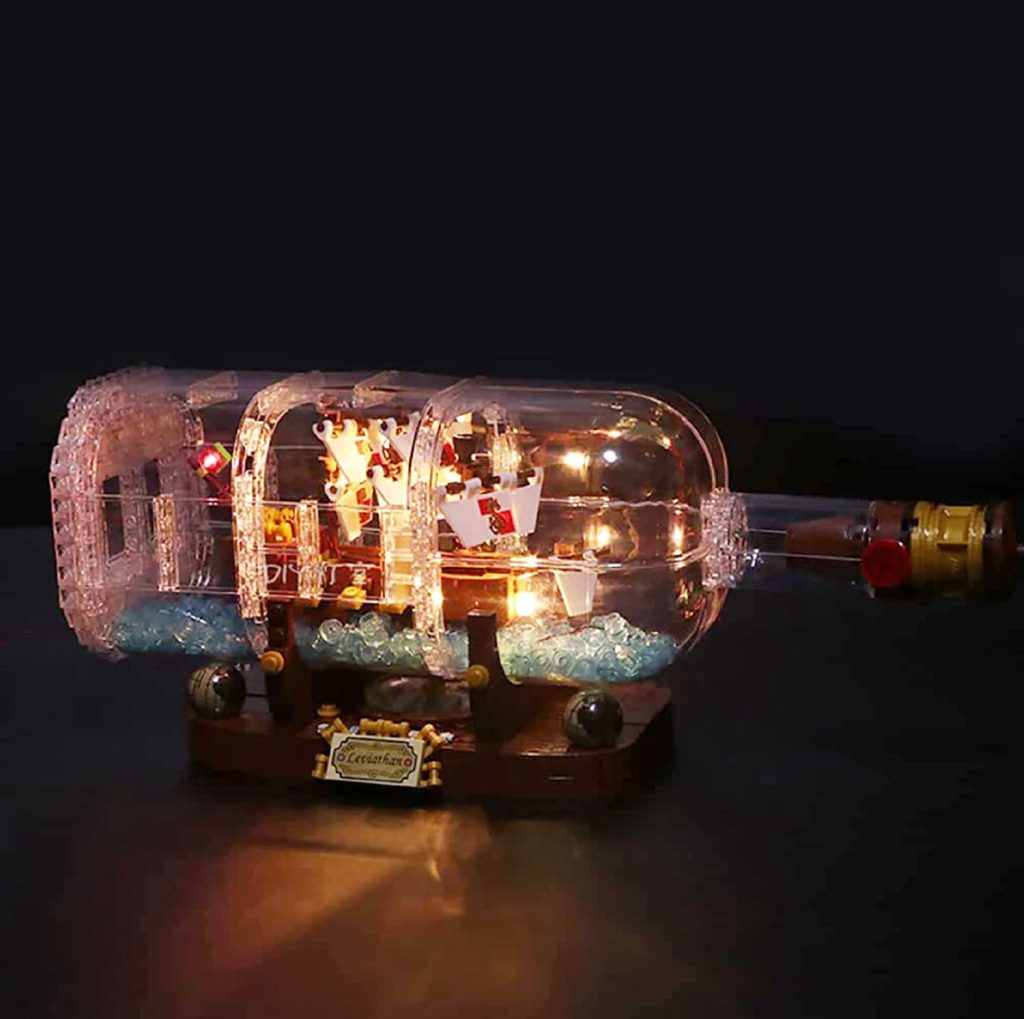 ② Ideas series pop-up book 21315:
Lego's new product, a total of 859 pieces, this pop-up book is opened to have a three-dimensional story scene shape, including two classic fairy tales "Little Red Riding Hood" and "Jack and the Pea" and the corresponding mini-dolls, friends can also use their imaginations Team up with other content.
Now there are other series of LEGO bricks with a variety of historically low prices and free shipping, friends, don't miss it!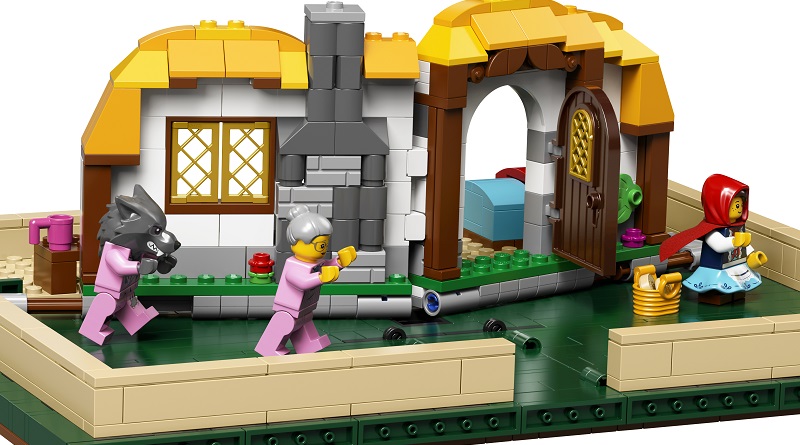 For girls, you can choose the more girly Friends series
In addition, the Lego Duplo series is a large particle building block specially developed by Lego for children aged 1.5-5. The large particle parts are easy for small hands to grasp and are not easy to be accidentally swallowed by the baby, causing danger. Each particle has rounded edges and corners and will not scratch Baby's tender skin.
If the child is still young, it would be more suitable to choose the building blocks of the Depot series, and now it is just right to start with a discount on Amazon.
Disney
Disney is a dream factory for generations. Who hasn't seen Disney's stories or liked Disney's characters in childhood?
Its peripheral products are also full of Linluo, from clothing, toys, to daily cups, tableware, school bags, luggage, limited cooperation Lego, make-up, etc. All-inclusive, it is also among the most popular in holiday gifts. spear!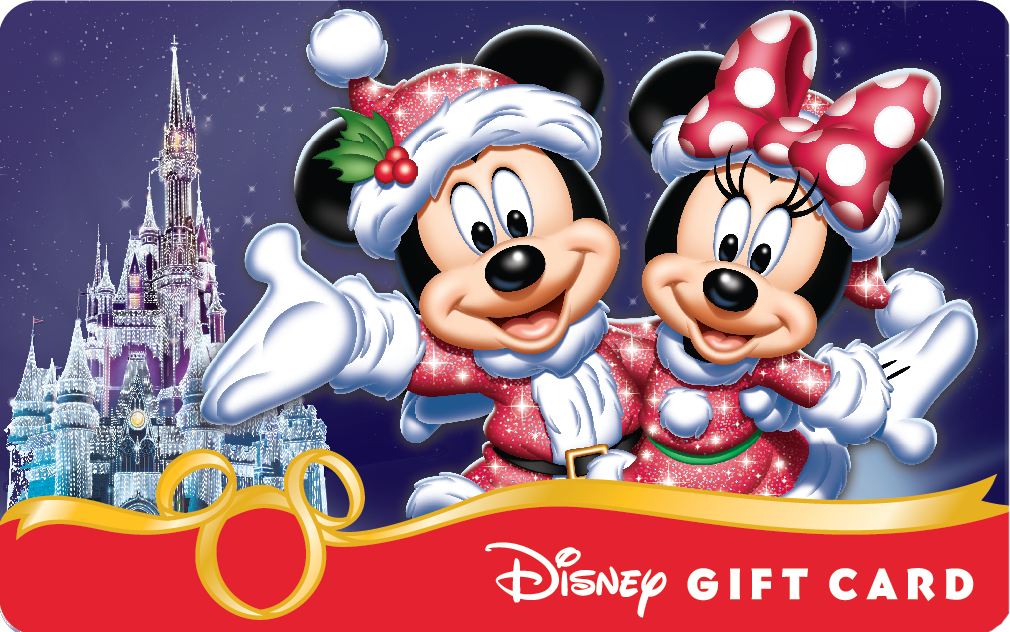 ①Tusm Tusm doll
It has always been loved, with a variety of rich and lovely shapes, and it is soft to the touch and has a good decompression effect. Now the official website has a calendar gift box, 25 mini-dolls, and all of them are specially designed.
The plush dolls of various Disney characters are also great gifts. This year is the anniversary of Mickey's birth, so I bought a large Mickey doll as a souvenir.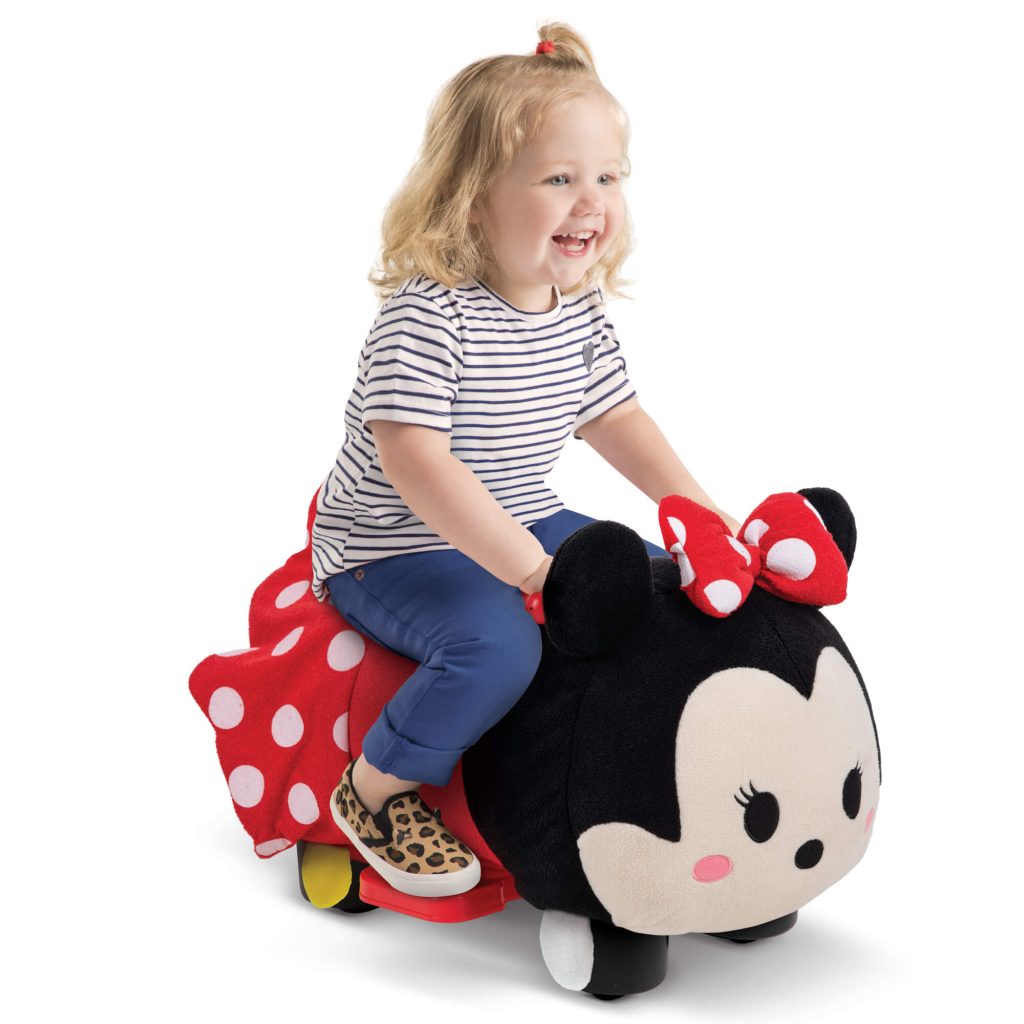 Fisher-Price
When it comes to Fisher-Price toys, I believe that parents are familiar with it. It focuses on early education and educational toys and supplies for infants and young children. There are too many types, functions, and good reputation products.
From the internet celebrity's little seahorse to soothe the doll to the piano game pad, from Die Die Le to tricycles, large cars… It also has electric baby cradles, auxiliary seats and other household daily necessities. Almost every child owns at least one Fisher-Price product.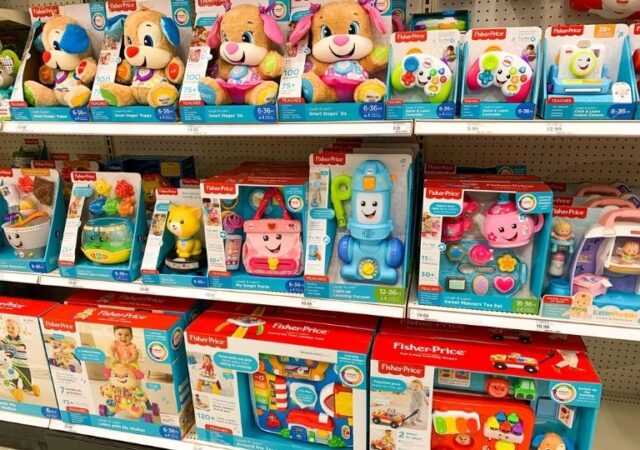 The Fisher-Price Laugh & Learn learning game table is perfect for babies around 1 year old or younger, with different game functions on all four sides of the small table.
It can teach your baby to learn letters, numbers, shapes, colors, front and back, and simple Spanish. It has 9 built-in lights, more than 120 songs, music and phrases. The tabletop can be placed on the ground, and the baby can play on his stomach or sitting.
When the baby is older, the table legs can also be installed to let the baby learn to walk while holding the table.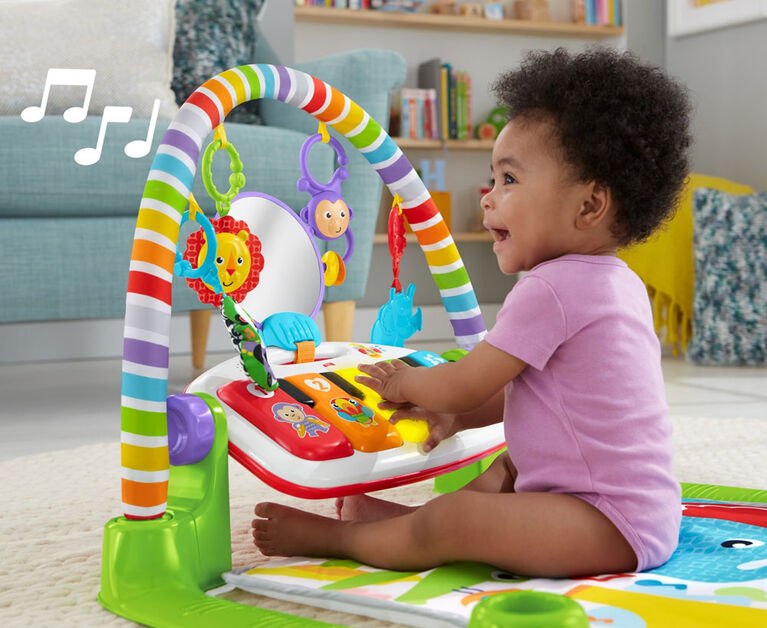 Melissa & Doug
Melissa & Doug is a well-known brand in American early childhood toys, focusing on inspiring children's imagination and creativity, stimulating children's intellectual potential, and designing different toys for children of different ages to exercise children's various skills.
In particular, its wooden educational early education toys are exquisite in shape, high-quality and durable, and are deeply loved by children and parents.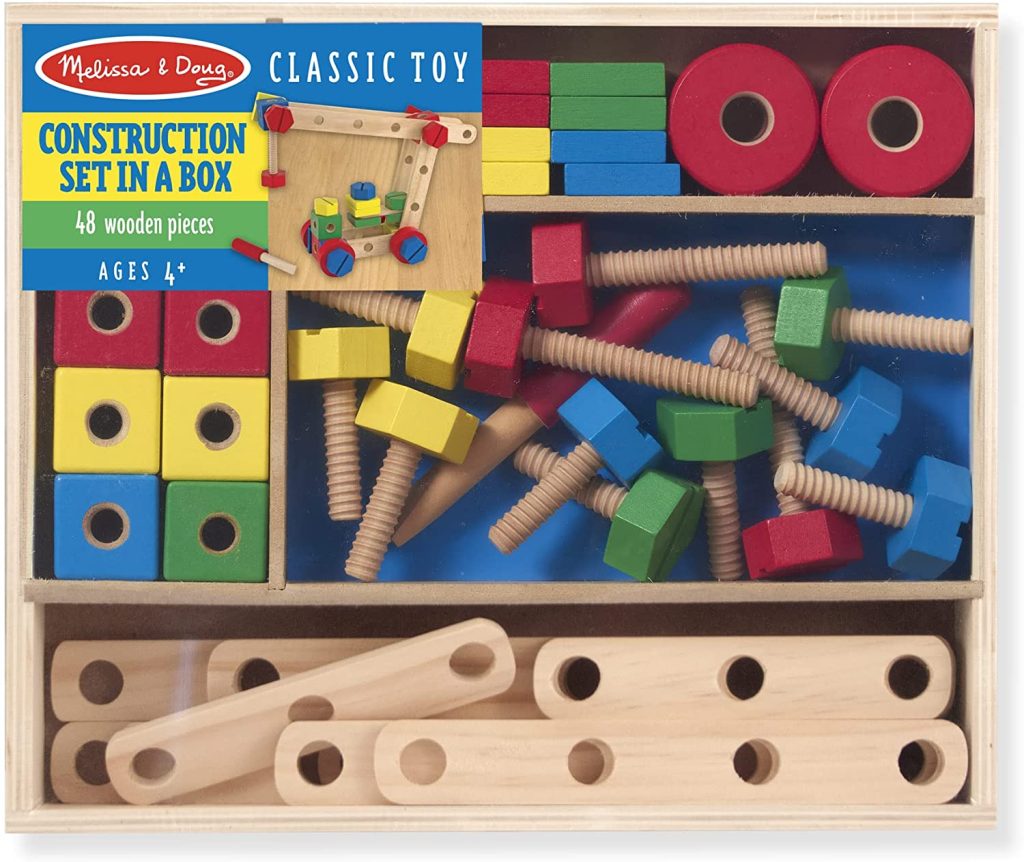 The following wooden Chopper food set includes life-size breads, vegetables and fruits that can be sliced ​​and glued with Velcro, a wooden knife and a chopping board that make a realistic "crunch" sound as you cut food.
Through this set of Chechele toys, you can ingeniously explain the concept of parts and the whole to your children!
Colleagues who play creatively play games, train imagination and observation, recognize colors and shapes, wooden food is sturdy and durable, and children will increase the stability of hand control when picking up fruits of different sizes. The wooden box is easy to store and not easy to mess up.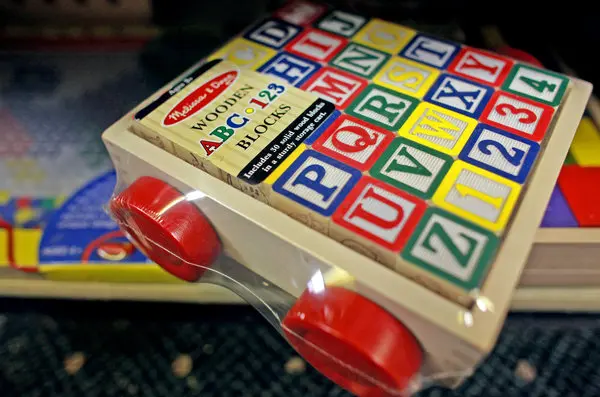 Today's sharing is here! If you want to give gifts to children, it is recommended to act quickly when there is a low price promotion.