If you have a baby at home, what should you pay attention to in the decoration of the children's room? How to arrange the children's room so that the baby can grow up happily? With these questions in mind, today I will talk to parents about the 11 most important points in the layout of the children's rooms
In the popular American drama "Modern Family" in the past two years, the father installed protective strips in the children's room in order to welcome his newborn daughter. Not complicated, but warm enough. Let's take a look at what needs to be paid attention to in the layout of the children's room~
01 Children's room layout should be careful with empty tiles
After the tiles are laid, you should pay attention to check whether the tiles have hollow drums. Specifically, you can hit the four corners and middle parts of the tiles with a small hammer to see if there is any hollow sound.
If there is, it is necessary to ask the construction workers to rectify immediately. Small dolls are generally more lively and active, and their slip resistance should also be considered.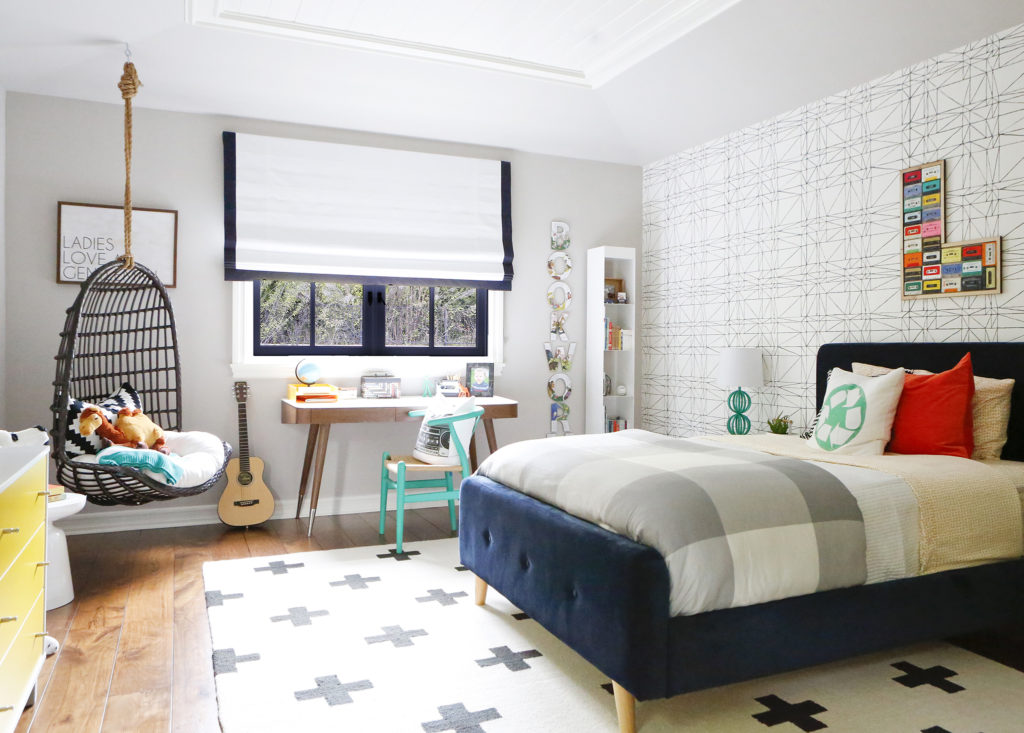 02 Install the socket cover
When children just learn to walk, they will be curious about everything they see. Due to the decoration of the home, many sockets are located in low positions.
It is easy for children to insert their hands into the socket holes, causing electric shock. Therefore, decoration owners should pay attention to installing protective covers outside the sockets when installing sockets.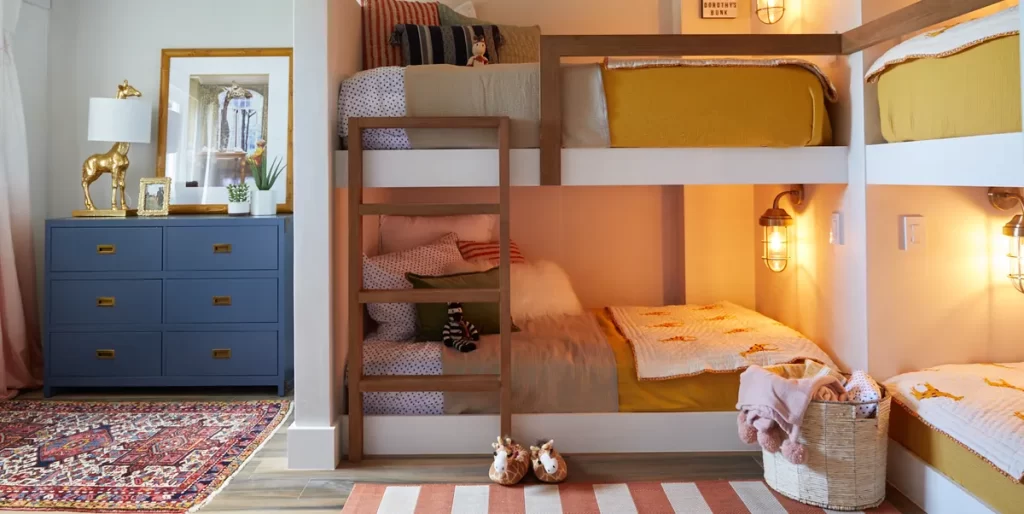 03 Install child locks for cabinets, sanitary ware, drawers, etc.
All furniture where things are placed must be installed with locks to prevent children from getting some sharp objects when crawling and poking themselves. These furniture include cabinets, drawers, refrigerators and so on.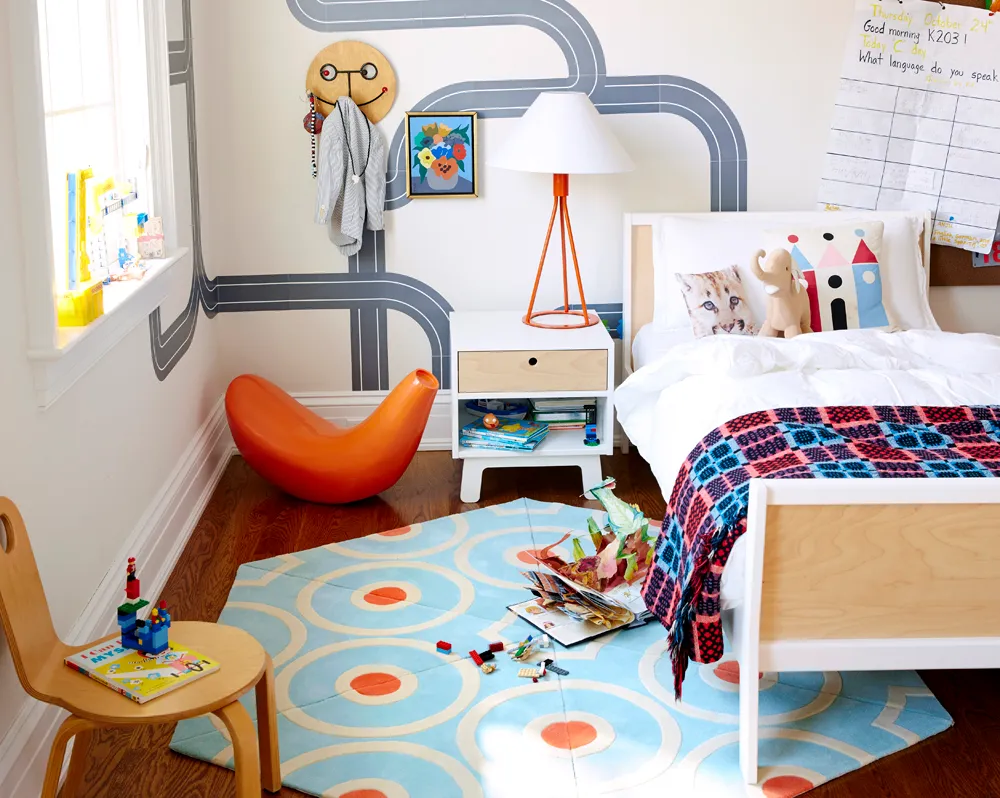 04 To lay cork floors in the children's room
Children are inevitably rolling and playing on the ground. In order to prevent children from catching a cold, it is best to lay cork floors in the children's room. Even if the child falls on the ground, it will not cause great harm.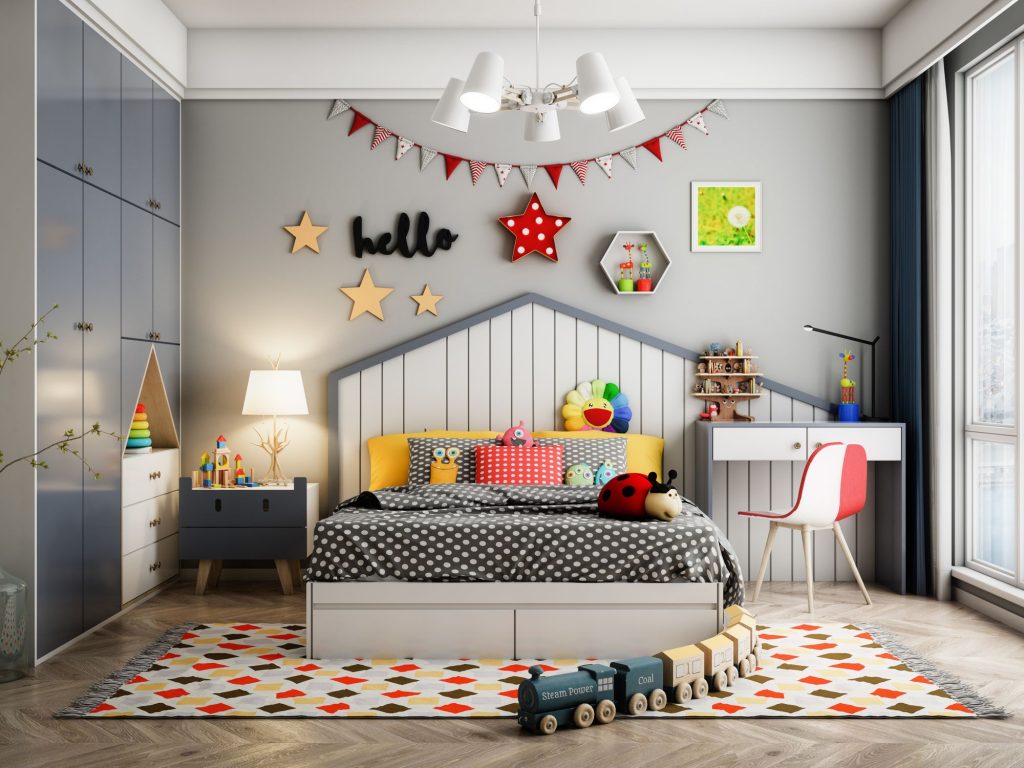 05 Use rounded furniture or protect with corners
When choosing children's furniture, try to choose smooth and polished. Or as mentioned in the preface, protect the corners, so that the corners will not hurt the child.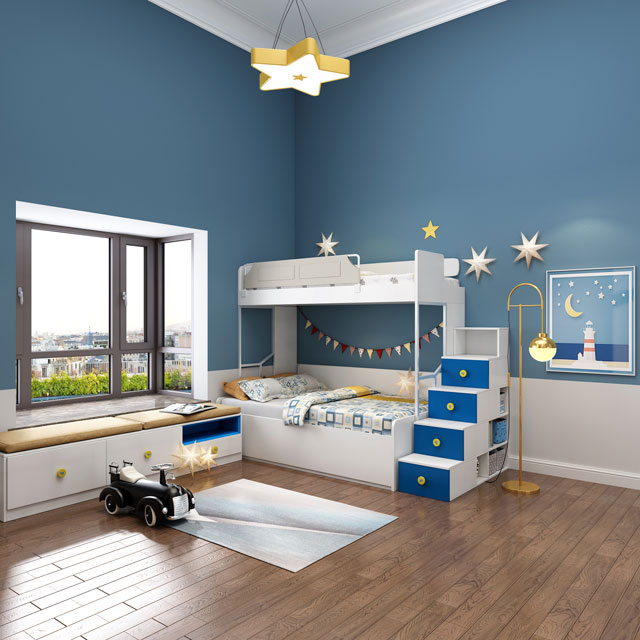 06 leave a small basketball court area for boys
It is said that playing basketball will make children grow taller. If there is enough space in the home, then place a small basketball court area for him, referring to the decoration style of IKEA, which is very beautiful and practical.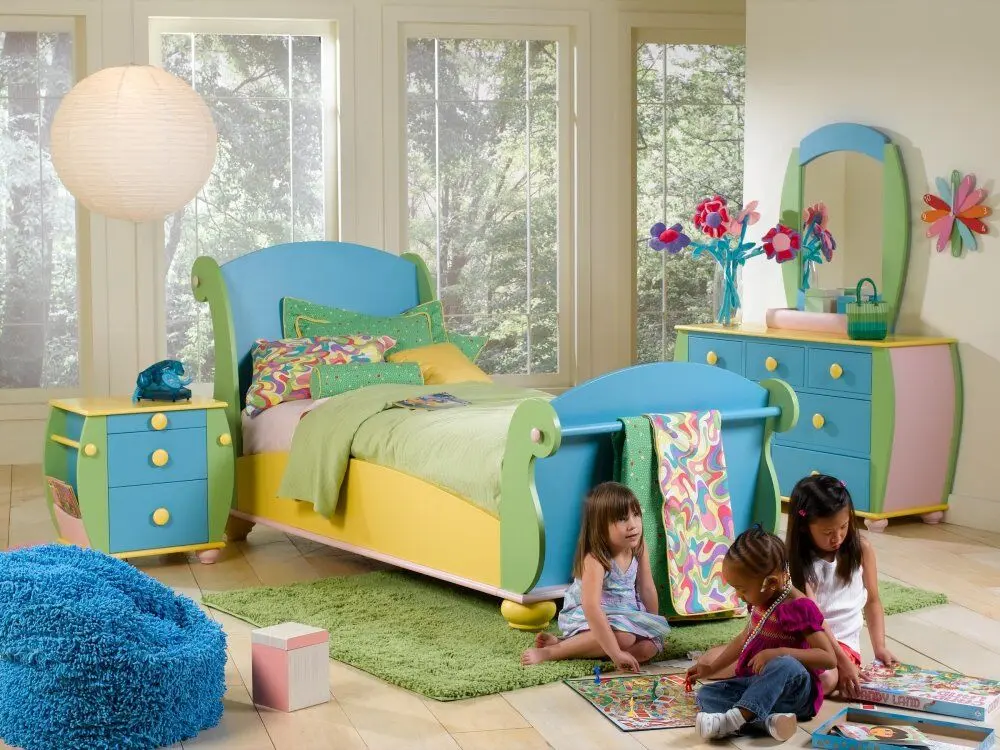 07 Minimize glass partitions at home
Although glass products are beautiful, if there are children at home, they should be as few as possible recently, such as glass partition walls, glass column partitions, etc. Children are lively and active, which is a big safety hazard.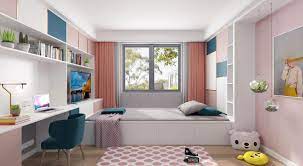 08 Don't hang all kinds of accessories
The ceiling of the bedroom should be flat, and if it is too monotonous, vertical and horizontal wooden strips can be decorated. But don't hang all kinds of decorations, otherwise children's curiosity can easily destroy them, and it is not safe.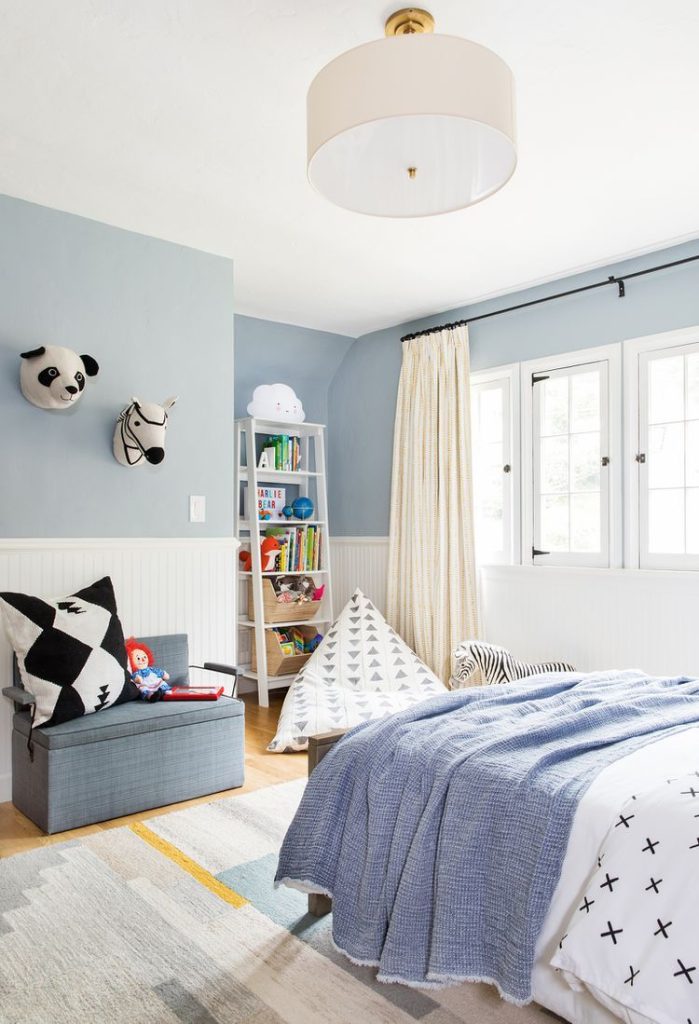 09 Don't lay wool carpets
Although in many home pictures, wool rugs are used in living rooms and bedrooms. But in fact, many children are allergic to it. And these carpets are not easy to clean.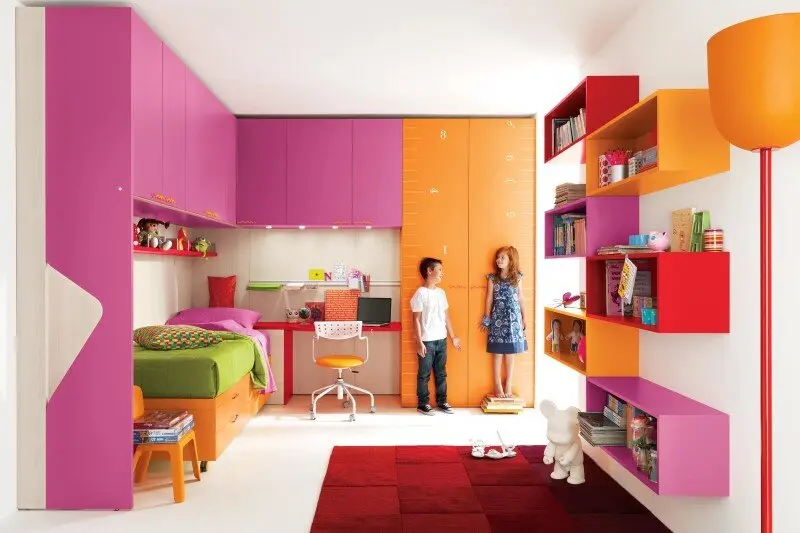 10 Do not place parallel furniture
When decorating and designing a house, it is necessary to pay attention not to place furniture by the windows, especially furniture that children can climb on such as beds and chairs. If children walk around the house in the future, it is easy to use these furniture to climb to the window. ,very dangerous.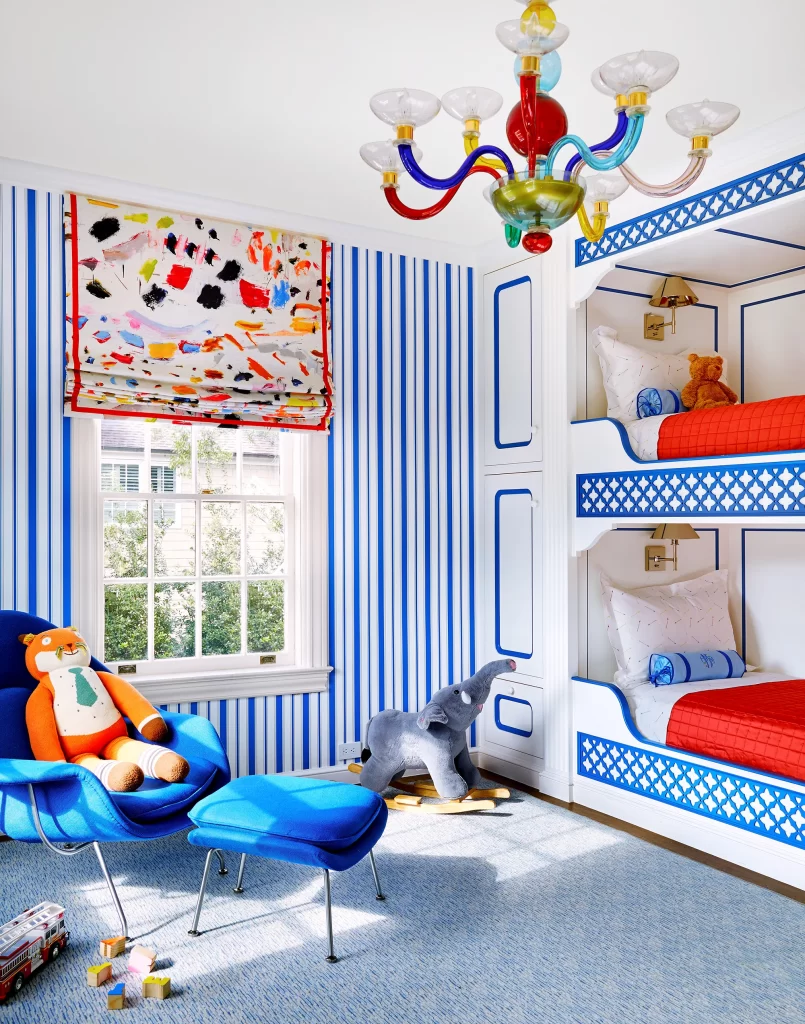 11 The color of the bedroom should not be too contrasting
The light in the child's room should be bright, but the colors should not be too cluttered. It can be matched with a single or a variety of bright main colors, avoid dark red, dark gray, dark purple, so as not to be easily irritable.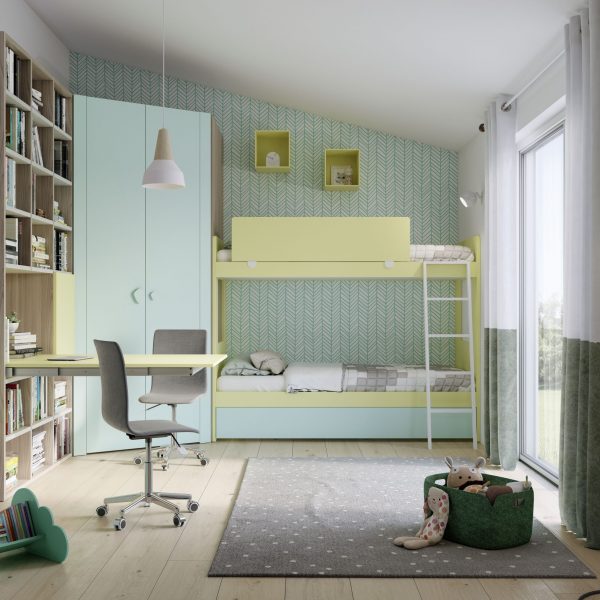 That's it for today's sharing, quickly decorate the children's room at home into a warm look, let's grow up happily with our children!